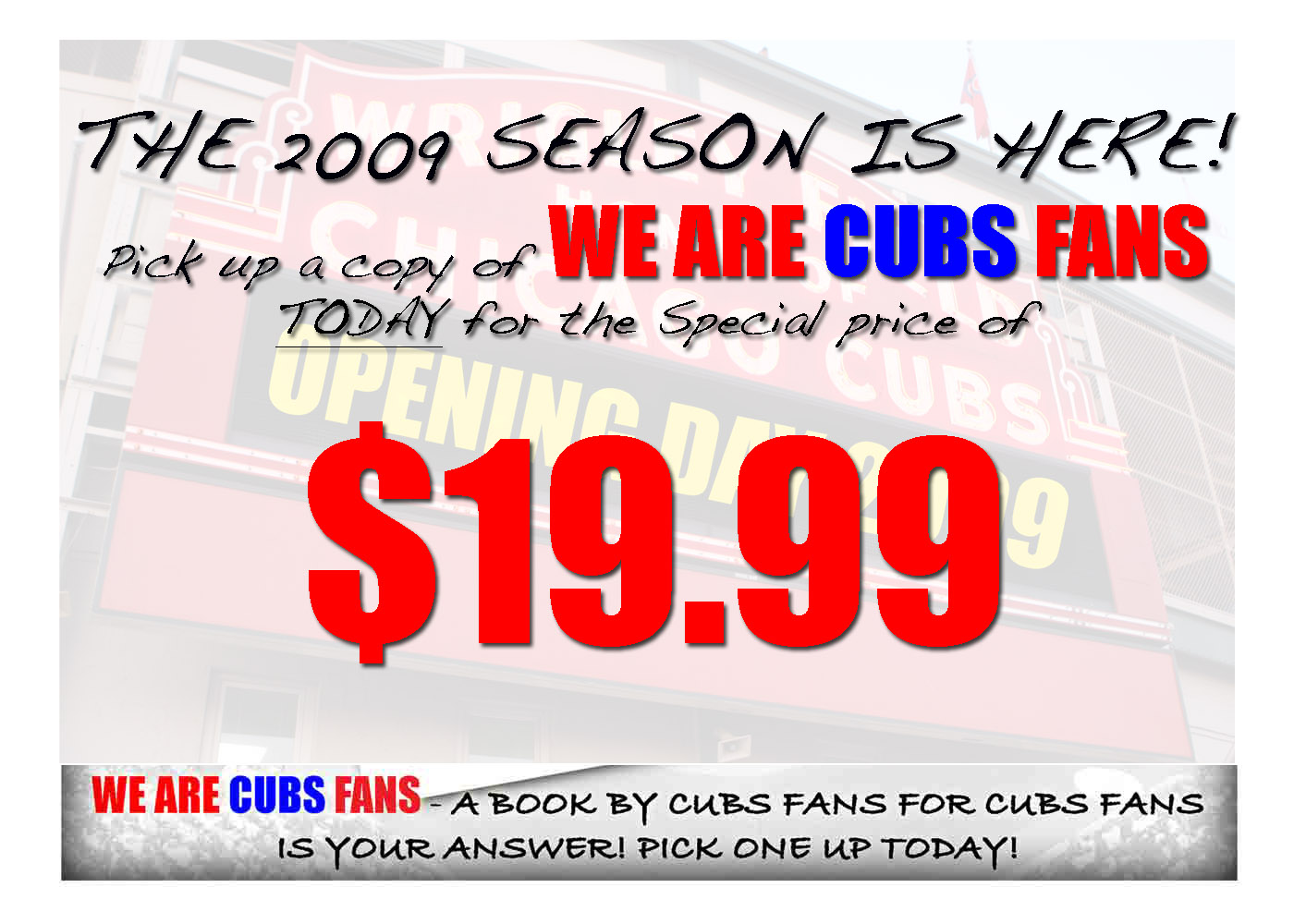 Happy Holidays!
The Chicago Cubs may not have brought us a World Series this year,
but you can still get the Cubs fan in your life
the perfect gift this holiday season. WE ARE CUBS FANS is a book by Cubs fans for
Cubs fans featuring the photography of die-hard fans around the Friendly Confines
by Wrigleyville resident Will Byington along with handwritten heart-felt stories by
Cubs fans of all ages including stories by Dutchie Caray, Joe Mantegna, Ronnie Woo-Woo and more!
This book is the perfect gift for the fan of all ages.
THE FIRST 100 PEOPLE TO BUY TODAY GET THE BOOK FOR THE SALE PRICE OF $19.99!

Click here for more info.